National Leaflet Distribution
Here at DLM we have the ability to cover your national leaflet distribution by using teams on the ground or by using the Royal Mail Door to Door service.
With over 27 Million households in the UK we are able to target all of these for you or we can filter out, and target the households that are most relevant to your product or service using our targeted leaflet distribution service.
By using Direct Letterbox Marketing for your UK leaflet Distribution you will only have one supplier meaning that less of your valuable time will be spent co-ordinating local distributions with many suppliers.  For example if you are looking to target 20 cities across the UK, that could mean having to deal with 20 local distributors and co-ordinating the delivery of the leaflets into those.  With DLM you have one point of contact who will take care of everything.
We take care of everything for you, starting with the initial targeting and planning of the distribution campaign right through to completing the independent auditing of the campaign.  To make things even easier we can also look after the leaflet design along with the printing of your leaflets.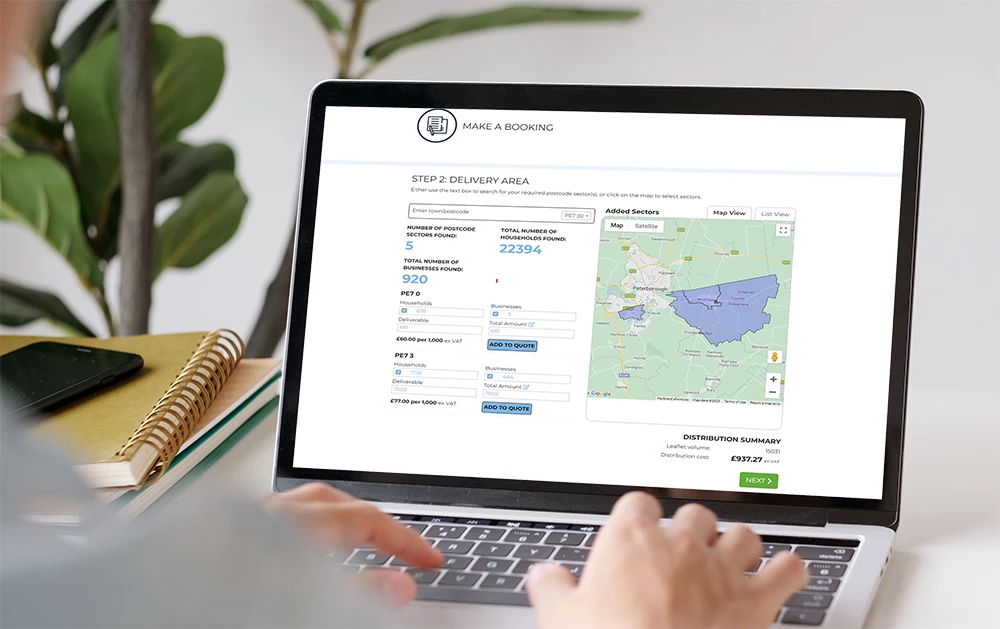 Book Your Distribution Online
Book Your Distribution Online
Create your campaign online and view household counts with our new online leaflet campaign builder 

Get a leaflet distribution quote
Submit your details and one of our experienced account managers will be in touch.